Summerland Fun at Leanna Lin's Wonderland's
With all the SDCC craziness that happened last week, we were sad that we missed out a lovely art opening this past Saturday. Summerland Fun is an exhibit at LA-based jewelry boutique/art gallery Leanna Lin's Wonderland in celebration of the store's second anniversary.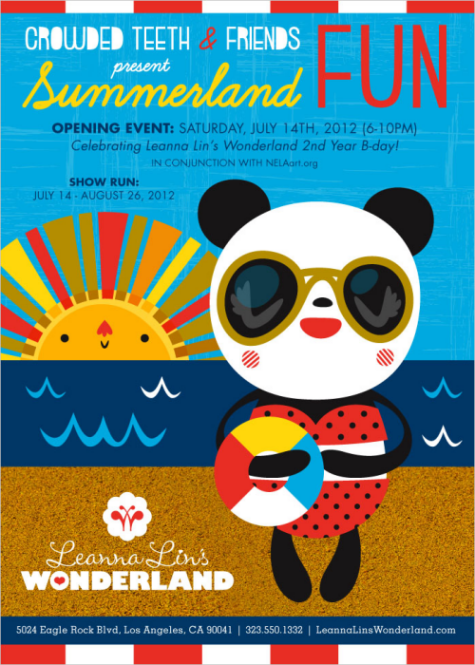 Summerland Fun features art work from Crowded Teeth, 64 Colors, Becky Dreistadt, Deth P. Sun, Jeremiah Ketner, J. Fuchs, Jolby, Julie West, Melissa Contreras, and Nicky Davis. The exhibit is up until August 26, 2012, so if you're in the area make sure to drop by to see it.
Source: LeeLee's Wonderland