Sugar Arcade Patreon Stickers
How cute are these stickers from Sugar Arcade? Seriously-they're so adorable we want to plaster them all over! The stickers are part of the rewards that Sugar Arcade Patreon members receive. For $5 a month backers get a sticker each month. And if you pledge $10 a month you get two stickers-double the cuteness!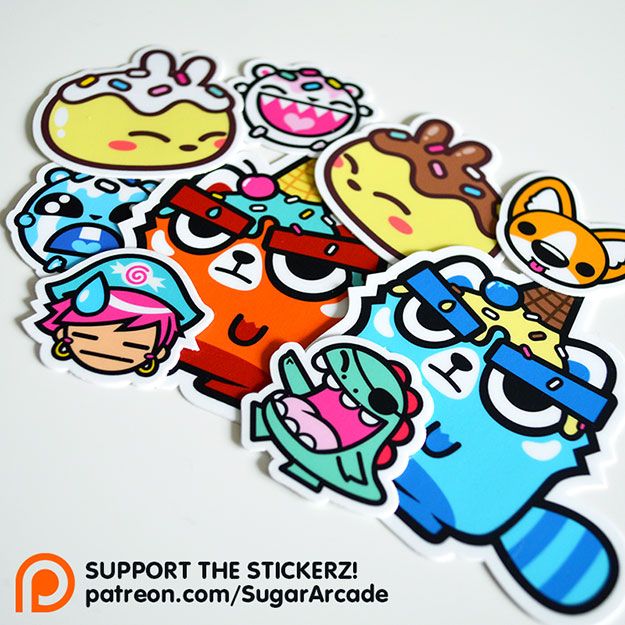 Want to support one cute illustrator & get monthly cute stickers? Check out the Sugar Arcade's Patreon page today!