Sugar Arcade Online Store OPEN!
Awww yeah-Sugar Arcade finally has an online store! If you can't contribute to Kristin Byun's Patreon each month, you can still grab some ultra cute merch. Now you stock up on adorable stickers and prints.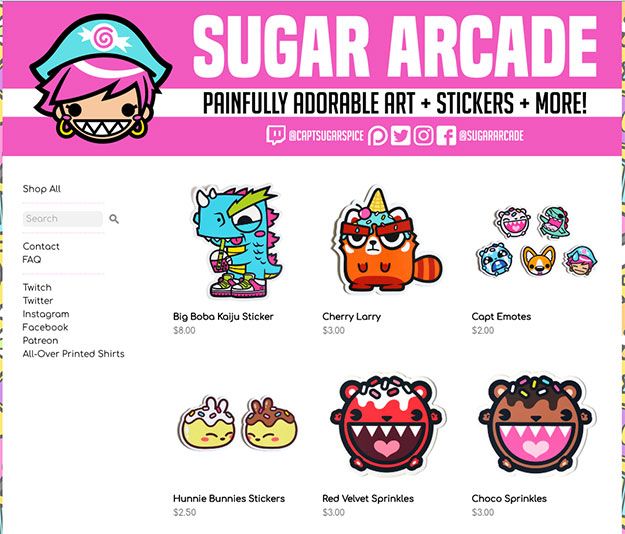 Stickers start at $3 USD each and prints are $14 USD each. There's also a few pins available at $2 USD a pop. Treat yourself to some Sugar Arcade goodies today!