SubUrban Vinyl x Juan Muniz x JFury "Philipe"
So simple and so adorable.. Coming to New York Comic to the SubUrban Vinyl booth Con is an all green variant of Juan Muniz's Philipe character. Philipe is made of resin and cast by JFury.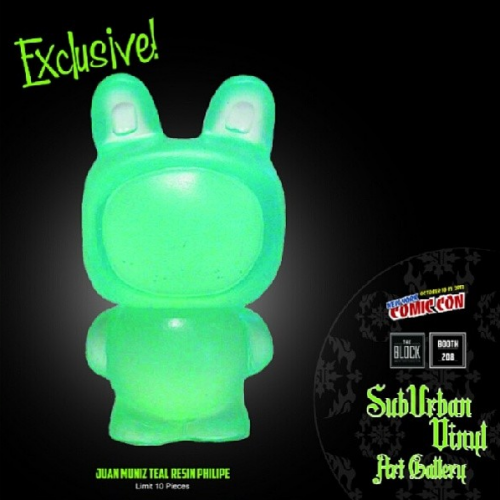 This version of Philipe is limited to 10 pieces and will go on sale at the convention. Any remaining Philipes will be up for sale at Suburban Vinyl after the convention.
Source: SubUrban Vinyl