"Strawberrette" by Maria Filipe
Meet "Strawberrette," the newest needle-felt creation by Maria Filipe! This sweet pink plush is a glass of strawberry milk with a swirl on top. Strawberrette comes with its own acrylic glass to keep it safe.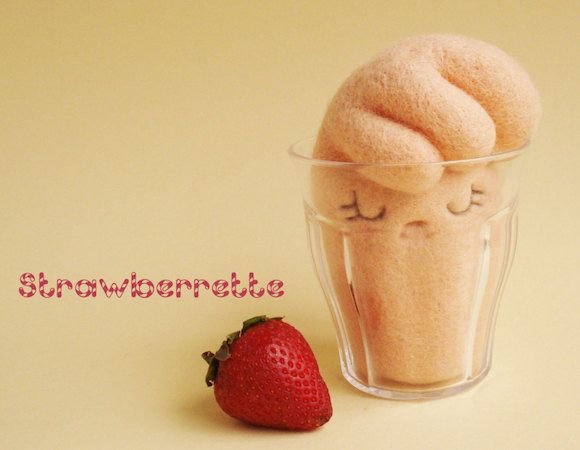 This needle-felt toy is over 4.5 inches tall and is available exclusively in Filipe's Etsy store. This one-of-a-kind plush can be yours for $89.90 USD.
Source: "The Fabulous Creations of Maria Filipe" on Facebook