Tokidoki will be at this year's Singapore Toy, Games and Comic Convention this year and will be releasing a special edition Unicorno during the 2-day convention. As part of Singapore's Golden Jubilee (50 years of independence from ), Tokidoki have designed a 5-inch Unicorno named "SG50" to celebrate Singapore's birthday.
This colorway includes a gold body with a red "mane" with an adorable lion head on the side. Isn't it beautiful?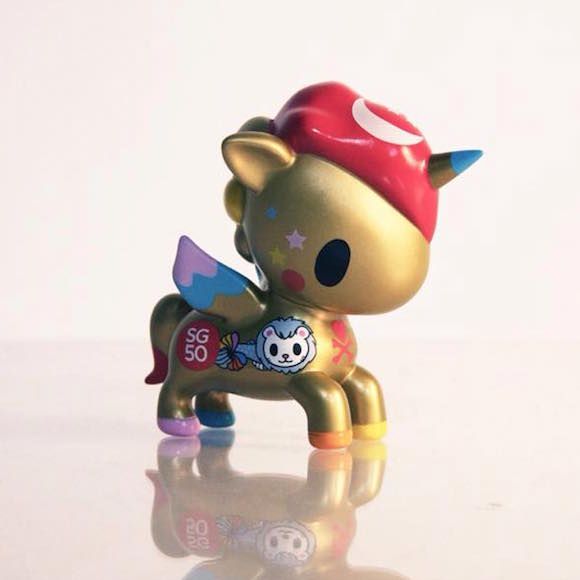 This is definitely one rich looking Unicorno! This Unicorno is limited to 1000 pieces and will be available for purchase at the Tokidoki booth (booth # H6) STGCC.
Source: STGCC on Facebook