"Star" by Momiji & Candybird
Check out these ultra cute Momiji dolls. They're the product of guest designer french illustrator Candybird. The doll is called star and come in two variants, one being a normal release and the other is limited to 750 pieces.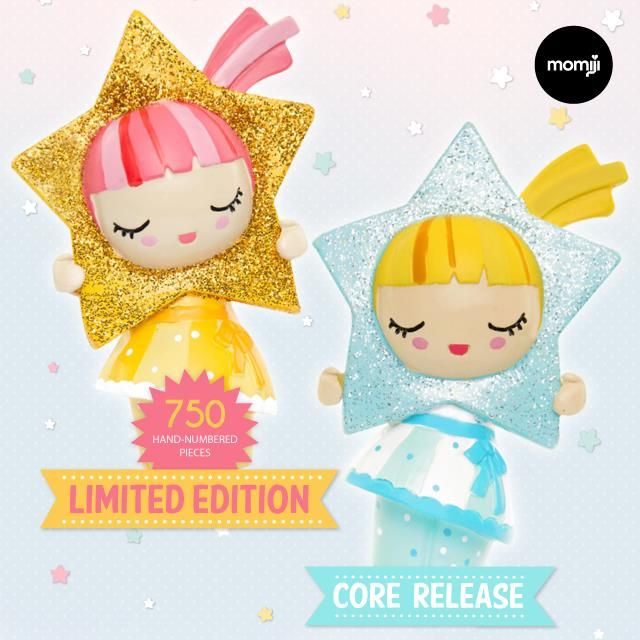 Both are available at the Momiji store now. Blue and Yellow Star is $18.45 USD each and the Gold/Pink Star is $24 USD each.
Source: Momiji on Facebook