Squishable "Micro Cupcake"
Like cupcakes aren't cute enough, Squishable has this adorable plush toy available for sale on their website. The Micro Cupcake is 3 inches of a happy cupcake, complete with cherry on top and hook for hanging.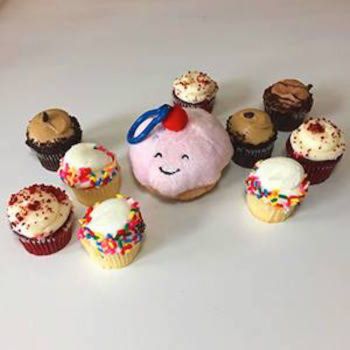 You can purchase this plush now for $5.99 USD each on Squishable.com.