Squink's "The Pure Heart'
This custom toy by Squink looks so yummy and so cute! It's a special release for Valentine's Day titled "The Pure Heart." The colors remind you of special Valentine's Day chocolates, don't they? This custom is 3 inches tall and comes in a special collector's box.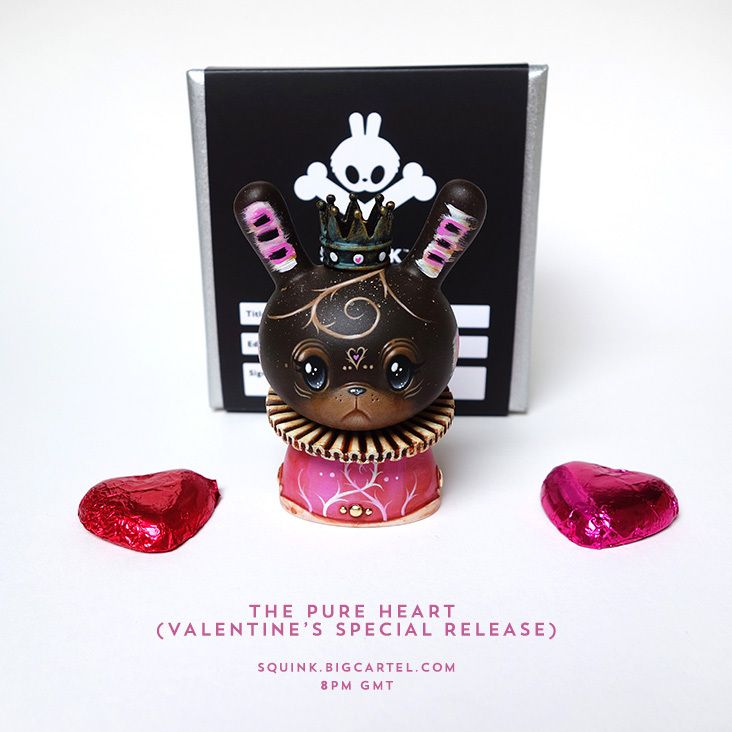 The Pure Heart will go on sale in the Squink online shop later today, February 14, 2015, at 8PM GMT (or 3PM EST). It'll be on sale for £70 GBP (or about $107 USD each).
Source: Squink!