Squink! "Reflections" Custom Gumdrops
We're a few hours away from the first release for 2014 by Chris Squink aka Squink! Last week he posted pictures of a commissioned toy where he use the 64 Colors Gumdrop toy as a base. He enjoyed using that base so much he's releasing a blind box series of custom Gumdrop pups in his online store today.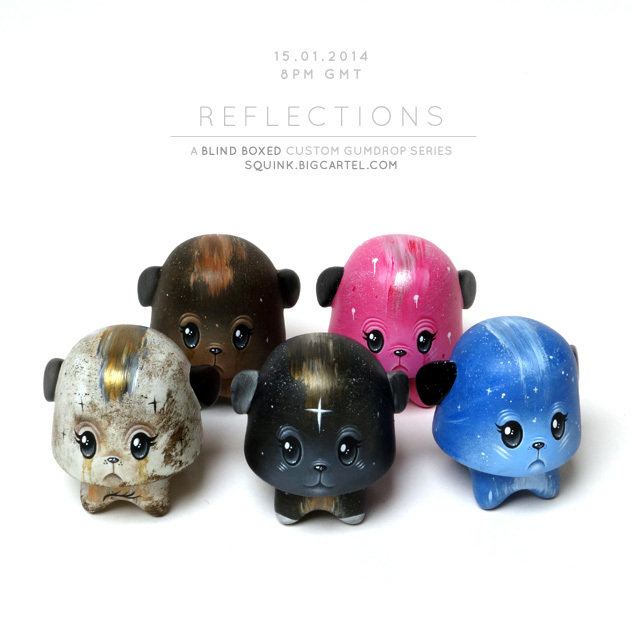 There's five pups you can randomly get in this series- Cotton Candy (pink), Ice (blue), Cocoa (brown), Mizu (cream), and Sprinkles (black/gray). All pups are hand-painted and will come signed and numbered by Squink! They will be available in the Squink! online store at 8PM GMT (or 3PM EST) today. They will be available for £40 GBP each (or about $65 USD each)
Source: Squink!