Squink "Bubblegum Sparkle" Custom Dunny
This latest custom toy by Squink definitely lives up its title. It is TOO CUTE! "Bubblegum Sparkle" is a custom with an adorable hot pink color scheme.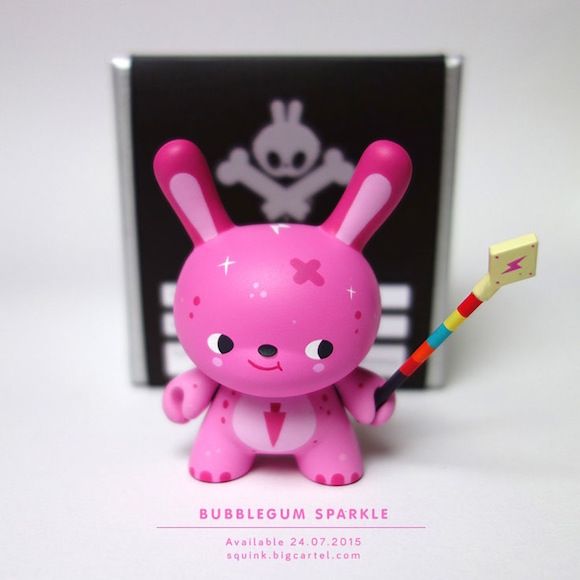 "Bubblegum Sparkle" is hand-painted with a colorful wand. Try your luck at getting this cutie in Squink's online shop tomorrow July 24, 2015, at 7PM BST (or 2PM EDT). Only one will be available and it will be priced at £65 GBP (or about $95 USD).
Source: Squink