Sprinkles Cupcakes MiWorld Bakery Toy
Do you love Sprinkles Cupcakes just as much as we do? You now have another way to take home their yumminess in other than a cupcake. Introducing the Sprinkles Cupcakes bakery, a mini version of their shop. The set is made by Jakks Pacific and is exclusively offered by the store,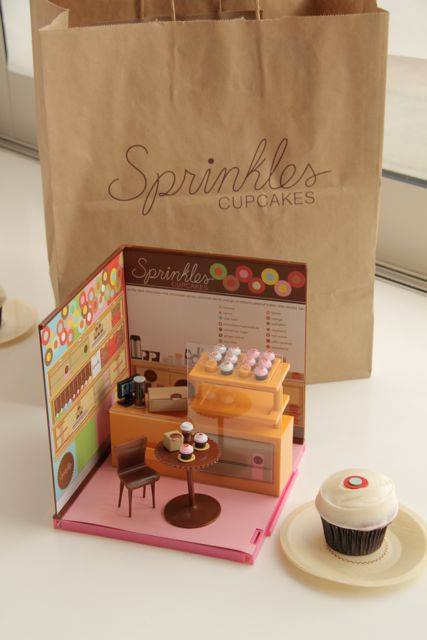 The set is $15 USD each, and there's a separate accessory pack available for $3 USD. You can order the toy on the Sprinkles Cupcakes website (via their retail shopping option) or pick it up at any of their bakeries.