"Springtime – A Mr. Toast Art Show" at Dragatomi
Tonight is the opening of "Springtime" at Dragatomi. This show will feature Dan Goodsell's Mr Toast character that will be on display. It's a solo show by Goodsell and he will be at the opening to meet fans.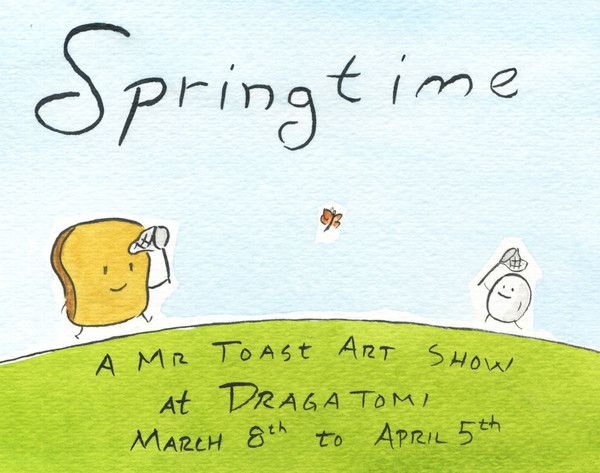 In addition to the opening, Goodsell will also be at Dragatomi on March 9, 2014, accepting live commission drawings. Come to the store from 12PM to 4PM to get an original drawing. If you can't make it this weekend you have up to April 5, 2014 to see the show.
Source: Dragatomi