"Sparkle Yeti" by 64 Colors & Squibbles Ink+Rotofugi
Coming to SDCC this year is the Sparkle Yeti from 64 Colors. This silver Mini Marshall is the newest addition to the Mini Marshall family, produced by Squibbles Ink and Rotofugi.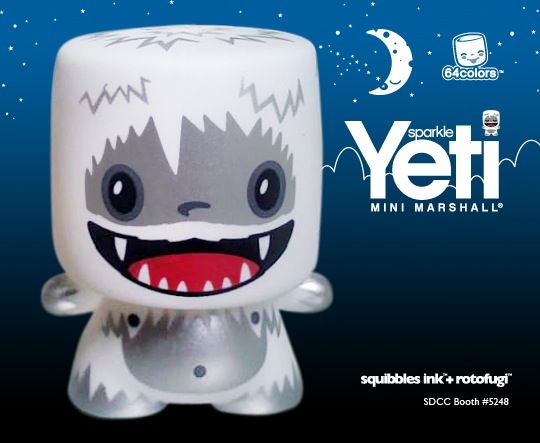 Sparkle Yeti is over 2 inches tall and will be exclusively available at the Squibbles Ink+Rotofugi booth at the convention. There will be 750 pieces of this little guy and will be on sale for $9 USD each. And you're like us and can't make it to SDCC this year, both Rotofugi and 64 Colors will have some on sale on their sites on July 22, 2013 (July 18 on the 64 Colors site).
Source: Rotofugi