"Space Commander Beta Carotene" by Luli Bunny
Take a look at this new painting from Argentinian artist Luli Bunny. This piece is titled "Space Commander Beta Carotene" and will be part of Pablove One Another, an upcoming art exhibit scheduled to open in Los Angeles later this year.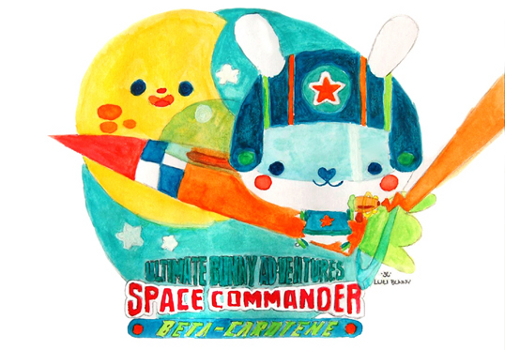 Pablove One Another is an exhibit to benefit the Pablove Childhood Cancer Research Foundation. The show opens on September 8, 2012, and will run until October 28, 2012. If you want to attend this event you can RVSP through Facebook.
Source: Luli Bunny