"Sneaky Snow Ball" at Kidrobot London
The Holiday season is here, and we're wishing we were across the pond in jolly old London for what looks to be a lovely custom show at Kidrobot London.
The "Sneaky Snow Ball" is curated by London-based artist Anna Mullin aka Sneaky Raccoon and features the works of talented UK artists and more. Perfect for getting into the holiday spirit!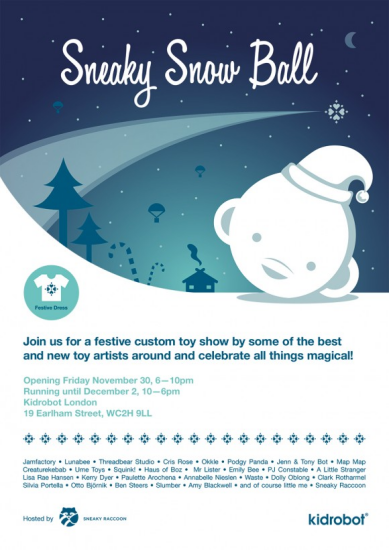 Check out that roster list! Be sure to check out the show if you're in the area.
Source: Kidrobot