Sneak Peek: Tokidoki "Kitty Patra"
This weekend at San Diego Comic Con International, Tokidoki showed a preview of their new figure based on Simone Legno's piece for the 40th Anniversary exhibit at the Japanese American National Museum. A smaller version of the piece has been created with two colorways. Here's a sneak peek that Tokidoki posted up in their Instagram feed: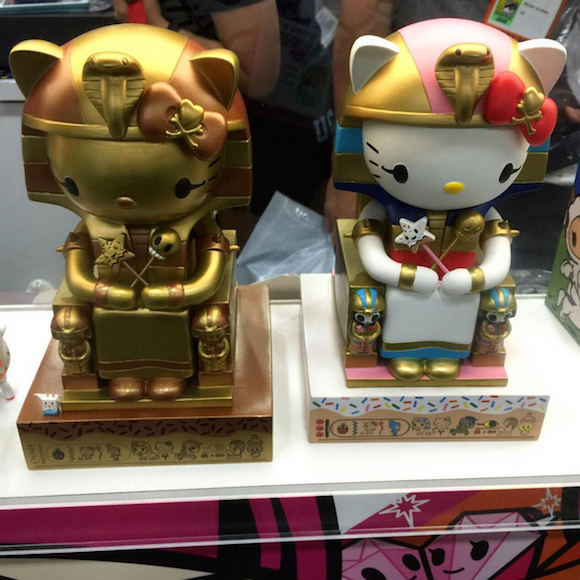 There hasn't been much details about when Kitty Patra will be available for purchase but we're excited to get one (or both) for ourselves!
Source: Tokidoki on Instagram