Sneak Peek: Tasty Peach Studios Summer 2015 Meowchis
Yesterday, Tasty Peach Studios showed a peek of new Meowchi plushes that are scheduled to be release later this summer on their Facebook page. The new colorways aka "flavors" will be mango (bright yellow) and lychee (almost hot pink). What you think?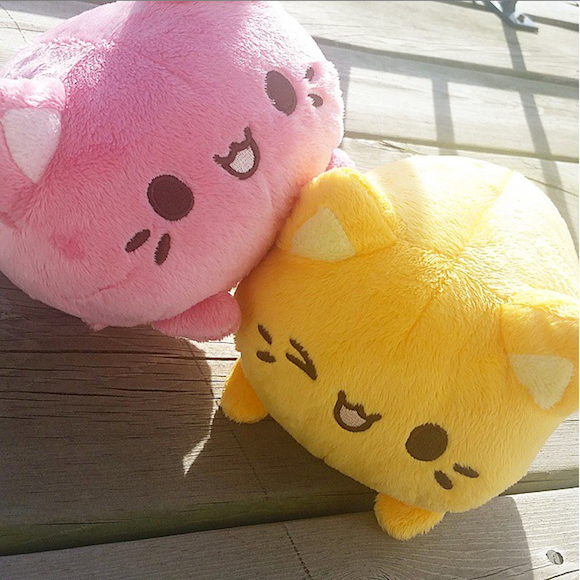 More information about the new Summer 2015 Meowchis, including when they're go on sale, should be up later this summer. Be sure to follow Tasty Peach Studios for updates on these Meowchis!
Source: Tasty Peach Studios on Instagram