Sneak Peek: New Tokidok Scarves!
Okay, can we just take a moment to gush over this new scarf pattern Simone Legno of Tokidoki posted a pic of on his Instagram?The pastel colors look AMAZING!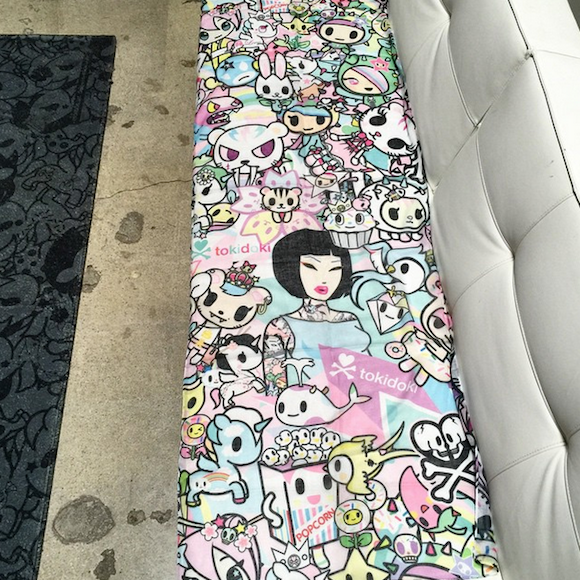 This is currently a sample but we hope this will be available very soon! We Wouldn't even mind the black and gray pattern on the left as a scarf as well.
Source: Simone Legno on Instagram