Sneak Peek: New Tasty Peach Studios Meowchi
Tasty Peach Studios is planning the next Halloween and Holiday 2015 variants of their Meowchi plushes. So far they have the next colorway for their Vampire Bat and Reindeer Meowchi toy but they're still looking for the next colorway of their Candy Corn Meowchi. Below is a mockup of the planned variants: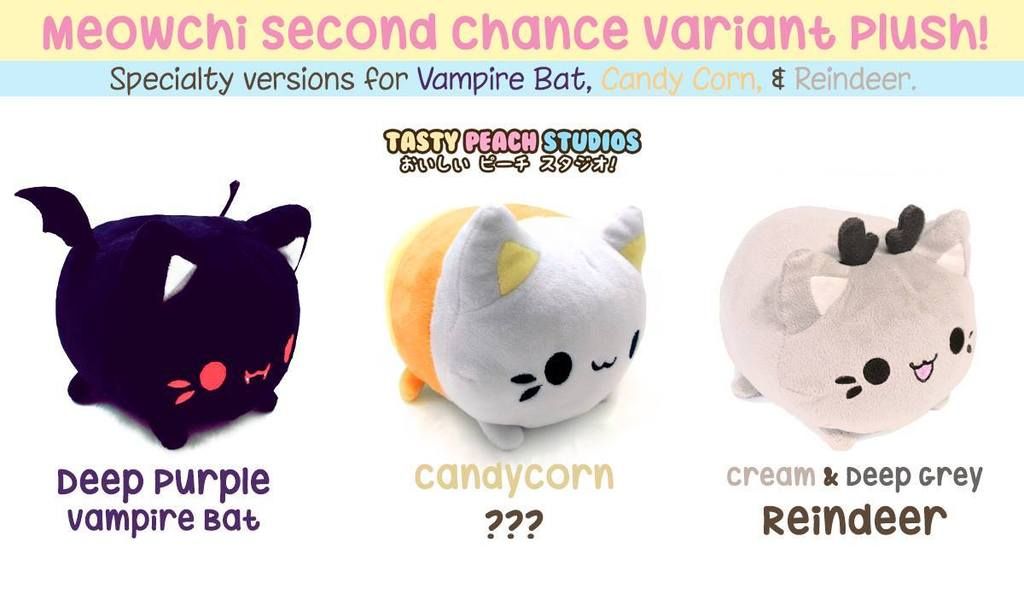 Right now Tasty Peach Studios is asking fans for their thoughts of what the next Candy Corn Mewochi colorway will be. Head over to the Tasty Peach Studios Facebook Page to give your thoughts and even learn how to pre-order for the original versions of these Meowchis.
Source: Tasty Peach Studios on Facebook