Sneak Peek: MJ Hsu's "Delectables"
Earlier this spring we got a first glimpse of a seriously cute set of customs by MJ Hsu via Hsu's blog. The line is called "Delectables" and it includes Dunnys designed as yummy cupcakes.
At first glance it looks adorable but at you lift the "frosting," you find a Dunny! This series will go on sale in Hsu's online store later this week! Here's a preview of the customs via Hsu's Instagram: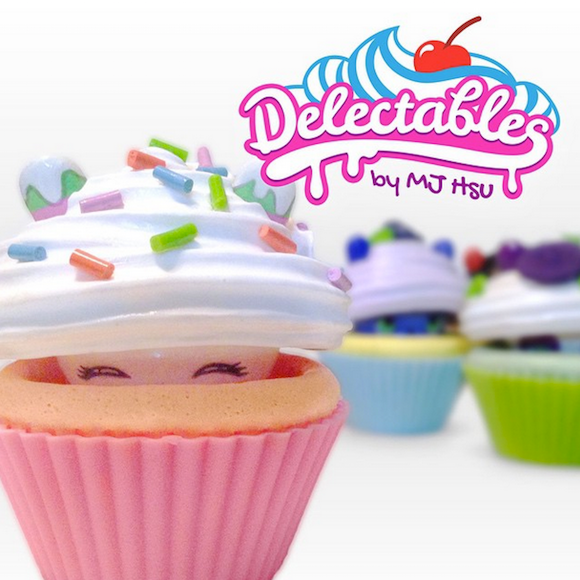 The Dunnys are 3 inches tall and there will be 4 "flavors" in this series. The flavors include Party Fun Cake, Oreo Panda, Blueberry Baby, and Orange Lava Cake. These cuties go on sale at noon on June 10, 2015, exclusively in Hsu's online store.
Source: MJ Hsu