Small and Round Owl Gelaskins
If covering your walls with Small and Round a.k.a. Jeremiah Ketner's Day Owl and Night Owl prints aren't enough for you, you can dress your gadget with a protective Gelaskin.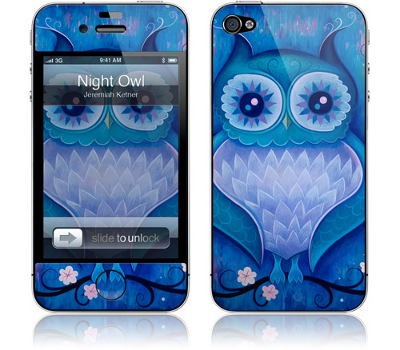 With all the options that Gelaskins has you can cover every piece of technology that you own with the owls or even other works done by Jeremiah Ketner. Stop by his Gelaskin online store to see all the gadget types and models that are available.
Source: Small and Round