Jeremiah Ketner Customs at SDCC
Jeremiah Ketner aka Small and Round posted up a few pictures of the custom toys that will be on display at SDCC this week. He will be in attendance over at retailer/gallery Dragatomi for signings and drawings.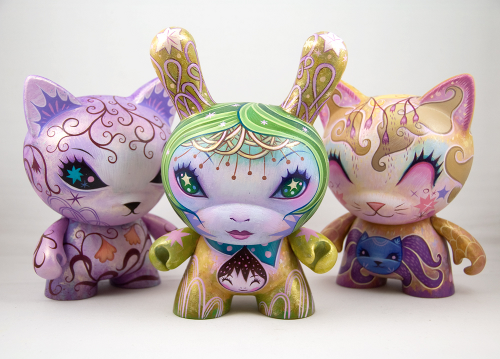 Additionally, there will be five custom Android toys by Ketner for sale as part of Dragatomi's SDCC Android Blind Box series. If you look closely, you can tell that they each Android is painted differently.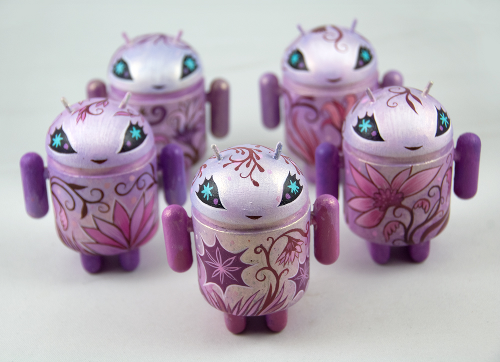 Since these Androids are part of a blind box series you won't be able to pick which one you want to buy. But still, aren't they beautiful? If you're going to SDCC be sure to stop by the Dragatomi booth (Booth #4935) on July 14, 2012, from 2-3PM to meet Ketner and see his work face to face.
If you're looking to try your luck at getting one of his Androids, each box is $80 USD and will be on sale during SDCC. If you're not able to make it to SDCC you can purchase a box starting July 16, 2012, at 12 PM PDT via Dragatomi's website.
Source: Small and Round