Skelanimals "DC Heroes" Vinyls
Skelanimals/a> previously released plush toys of their characters dressed as DC Comics characters. Now you can collect vinyl toys of them as well. Choose from Superman, Batman, Robin, Wonder Woman, or Harley Quinn. Of if you can't decide get all five in one pack!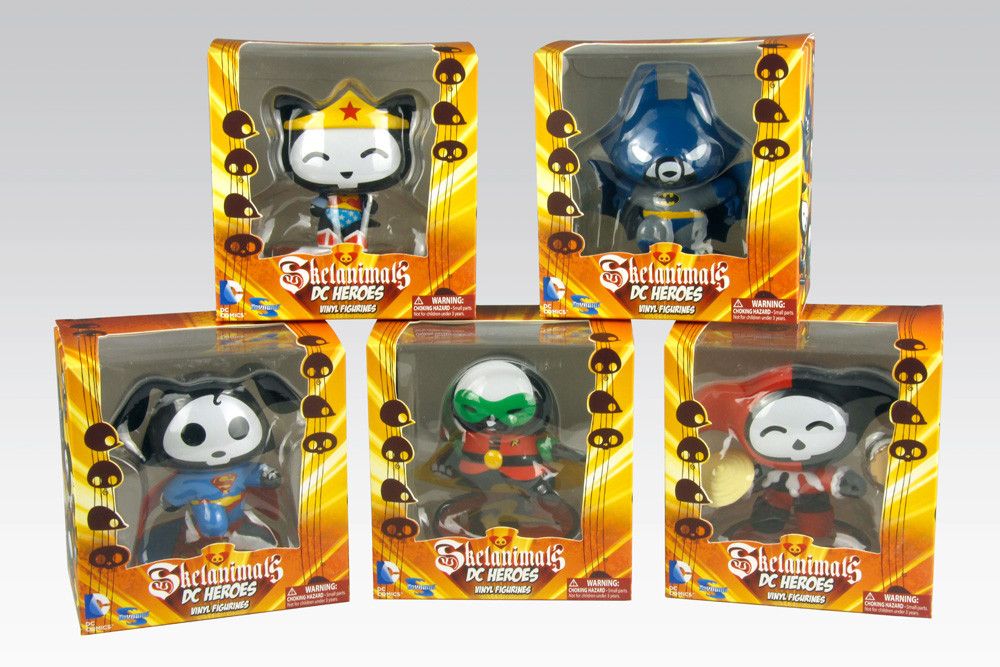 The vinyl toys are three inches tall and come with a logo stand for you to display them on. Get yours in the Skeleanimals online shop for $15 USD each, or $60 USD for the five pack.
Source: Skelanimals/a>