Simone Legno "Selfie" at Prints On Wood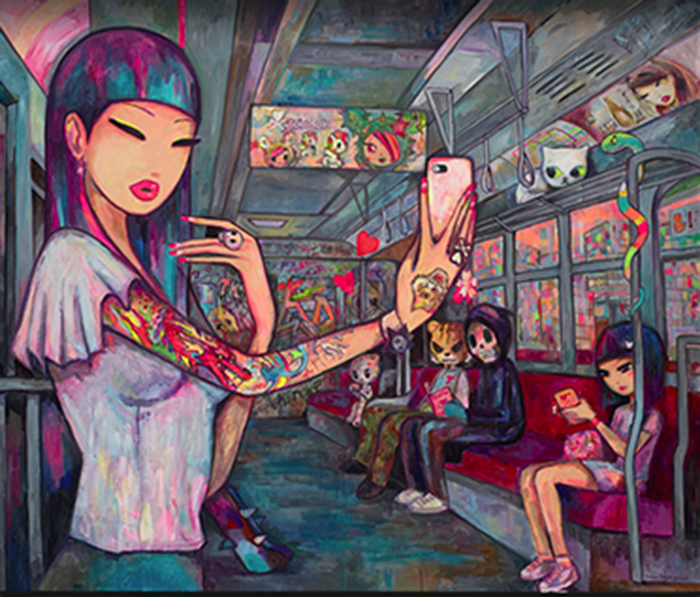 We've been eyeing this print by Simone Legno of tokidoki since we heard it was available exclusively at tokidoki 10th Anniversary party back in November. Sadly this print hasn't been available anywhere (maybe on eBay if you're lucky). Lucky for us Prints On Wood currently have the print available for pre-order now!
This print called "Selfie," shows a collection of popular tokidoki characters in what looks like a subway car in the city. The print shows so many characters that have been created in the decade that tokidoki has been around, from SANDy to Palette. "Selfie" also comes hand signed by Simone Legno-it's a great collectible for any tokidoki fanatic!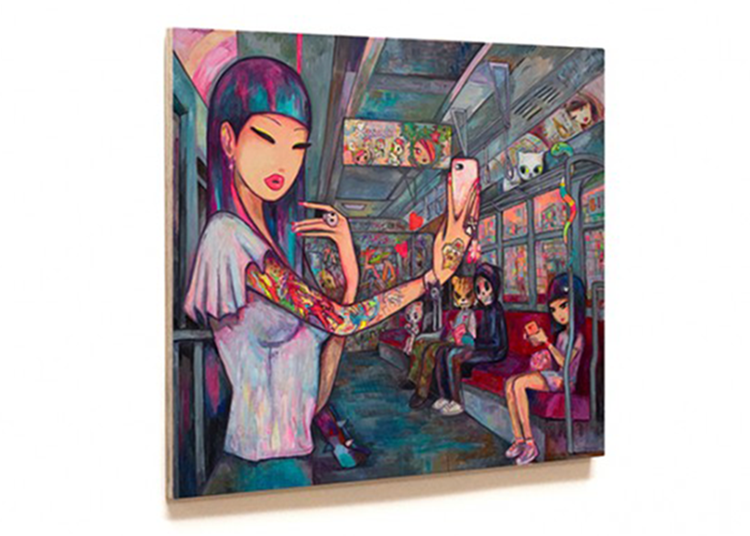 The print is 14 x 11.7 inches in size and is placed on a 1/2-inch thick piece of Birch. You can preorder it now on PrintsOnWood.com until March 15, 2016, for $120 USD each.