"Signs of the Apocalypse" at myplasticheart
Coming next week to NYC-based designer toy store/gallery myplasticheart is a new art exhibit called "Signs of the Apocalypse." This show is coordinated by Brooklyn-based artist Lou Pimentel and will feature works from him as well as 29 additional artists.
Here's a description of the show from Lou Pimentel:
The Mayans believe that the world will end in 2012, and with so many things going wrong in the world; tsunamis, earthquakes, global warming, flocks of birds/schools of fish mysteriously buying the farm; one can't help but think about it. What do you consider to be a sign of the Apocalypse? I invited some of my favorite artists to translate, and give life to the fears living in their heads.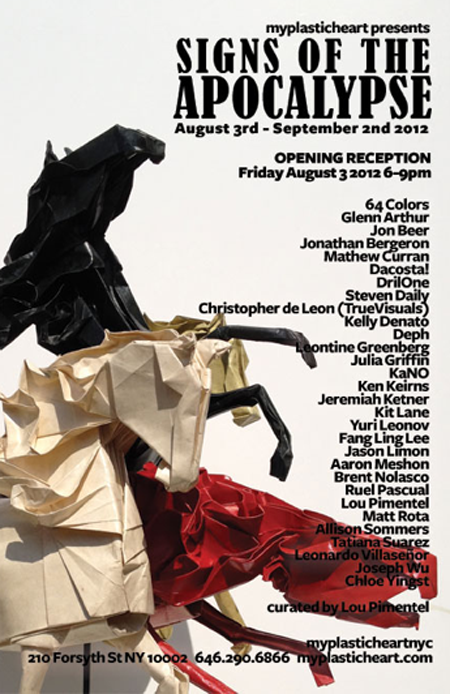 WOW at that roster! What a collection of different artists style… we know there will be some interesting interpretations of an Apocalypse. If you're in the area please stop by and see what looks like to be a promising show.
Source: myplasticheart