Shoko Nakazawa x VAG Byron Baby
Aren't these baby salamander toys cute? They come from Shoko Nakazawa and are part of Prestage Vinyl Artist Gacha series, also known as VAG. The toys offered in VAG are normally sold through Japanese vending machine called gacha. Remember those machines you'd put a quarter in and receive a random toy in a plastic bubble? That's how you'd get one of these!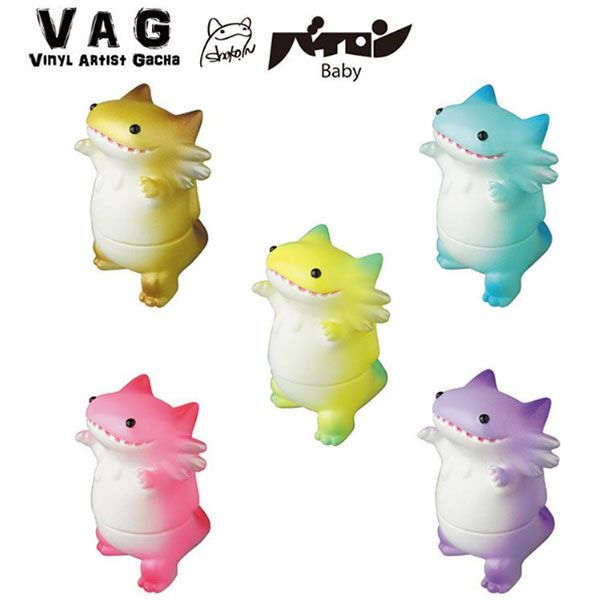 It might be easier to find these on eBay than stores if you're not going to be in Japan any time soon. But how cool would that be to have a Baby Byron of your own?