Shawnimals "Ragdoll Ninja"
It's time for Shawnimals' newest (and final) release for their 2012 Ninja of the Month series. This last edition is called Ragdoll Ninja-a ninja with button eyes, sewn fact, and a loose thread following behind.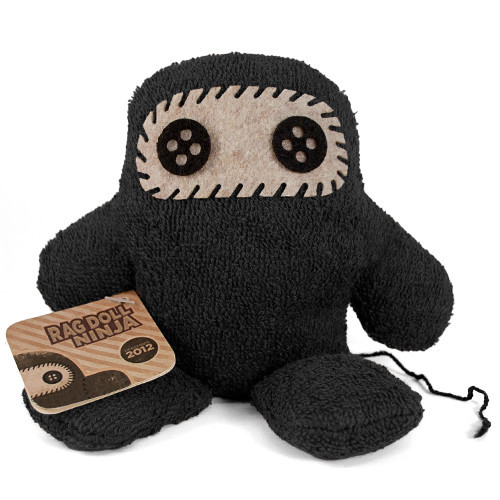 There's an interesting story behind this ninja:
And so it was told on this day how a Ninja learned the true value of friendship at the most unimaginable price. Now all young Apprentice Ninjas receive a ragdoll upon entering Ninjatown Academy. A symbol of true friendship, and a reminder of the importance of humility.
Ragdoll Ninja is 7 x 7 inches and comes with a matching character pin and sticker. It also comes with an illustrated fable scroll titled "The Tale of the Ragdoll Ninja." Limited to 100 numbered and signed pieces, you can get this guy online at Shawnimals.com
Source: Shawnimals