Shawnimals "Pink Ninjas" Print
This new print from Shawnimals is TOO CUTE! Here we have 3 ninjas drawn in pink and linked to each other, grassy hill and flowers included.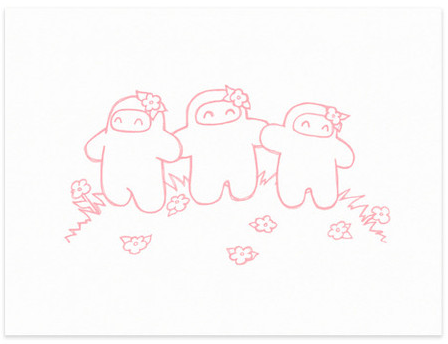 This print is 6 x 8 inches in size and is signed by Shawnimals' Production Designer and concept illustrator Monte Smith. Grab your own print for $20 USD in the Shawnimals online shop.
Source: Shawnimals