Shawnimals Halloween 2016 Pocket Pork Dumplings
It's that time of year for some new spooky Pocket Pork Dumplings from Shawnimals! There hasn't been much information about what the next colorway would be. We weren't even sure if there was going to be dumplings this year. Luckily, myplasticheart settled our fears at this year's New York Comic Con and revealed what the 2016 Halloween dumplings were going to be-mummies!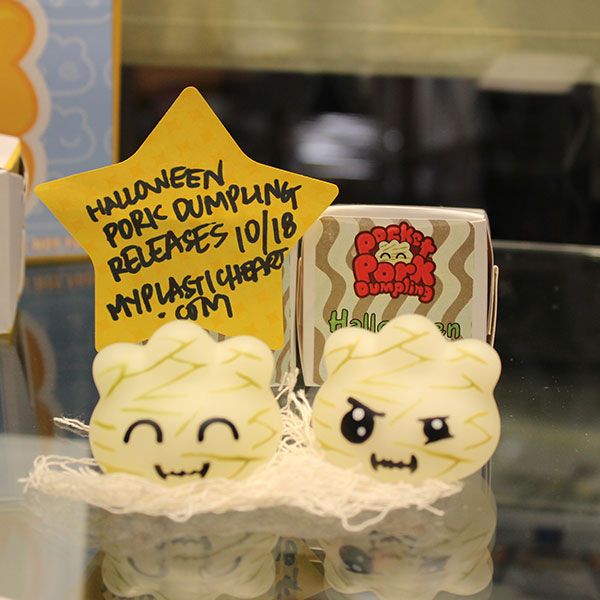 There are two versions of these dumplings, and it looks like they vinyl MIGHT be glow in the dark (finger crossed!). They will be available on October 18, 2016, on myplasticheart's website. While we don't have the price for these yet, we expect to pay $12-15 USD each for these cuties. Be sure to order them on the day they're released so you have them for Halloween!