Shawnimals "Animal Spirit Ninja"
It's a new month, so it's time for a brand new Ninja of the Month from Shawnimals! Meet "Animal Spirit Ninja", a wolf-like hooded ninja that roams the forest.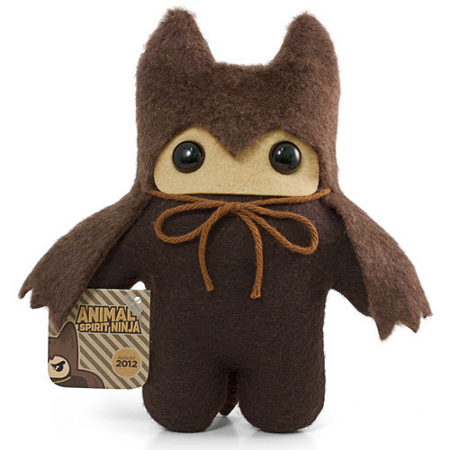 Animal Spirit Ninja is 7 x 7 inches and comes with a matching character pin and sticker. This ninja also comes with a removable animal hood with built-in claws. Like all other Ninja of the Month releases, this plush is limited to 100 signed/numbered piece and is priced at $30 USD. Animal Spirit Ninja will be on sale in the Shawnimals online store starting August 1, 2012, at 1PM CDT (or 2PM EDT).
Source: Shawnimals