Seulgie "Summer Satyrs" at My Plastic Heart
Seulgie is releasing a special edition of her Satyrs figures later next week exclusively at My Plastic Heart. These "Summer Satyrs" are so adorable with their bright colors and dreamy looking eyes. There will be four colorsways to choose from, but we wouldn't mind getting all four variants for our collections!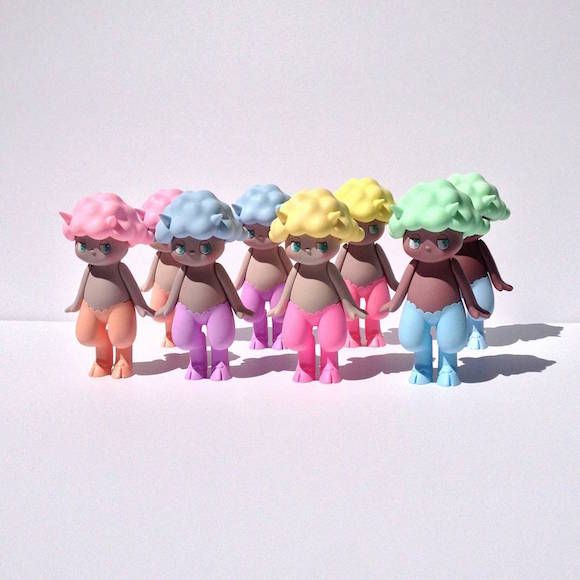 Summer Satyrs stand at 4.5 inches tall and each colorway is limited to two colorways each, total of 8 pieces. Get your own Summer Satyrs at My Plastic Heart starting August 11, 2015, at 1PM EST for $85 USD each.
Source: Seulgie on Facebook & My Plastic Blog