Seulgie First Birthday Satyr
Break out the balloons and streamers-Seulgie is celebrating the first birthday of her Satyr character this weekend! The character has been very popular this past year, with all colorways selling out. So it's only fitting that there's a new Satyr colorway to collect!
There are a couple of new features in this release. Usually Satyr has two horns on top, but for this release Seulgie has designed them to resemble a unicorn so they only have one horn on their head. Each piece is sculpted in resin with a pale baby blue bottom and glittery pink. The unicorn horn pops out of a head of pale pink glittery hair-doesn't it remind you of cotton candy? And to top it all off, it comes with one of three heart-shaped balloon colors!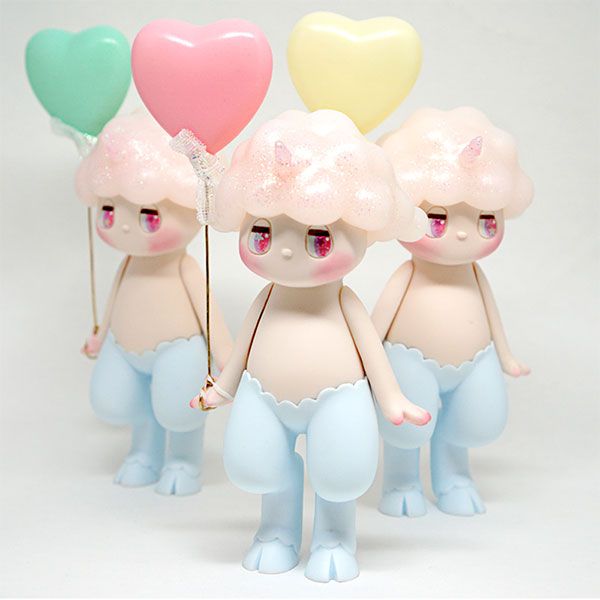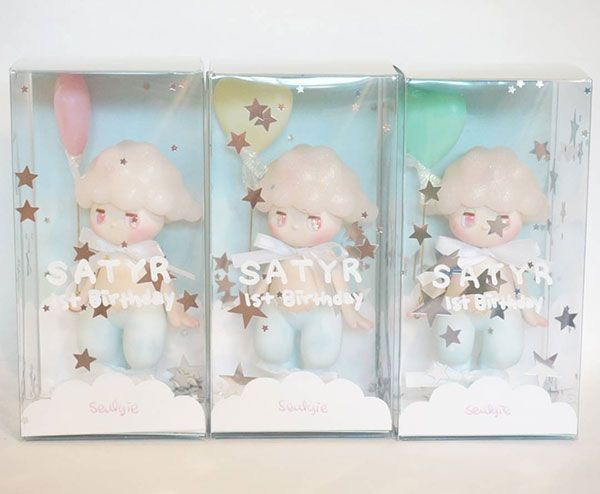 It's such a whimsical looking piece! Satyr will go on sale June 18, 2016, at 1PM EST exclusive at myplasticheart. There will be limited to 12 pieces and each one is priced at $130 USD each. Just like previous releases we expect these to sell out so be sure to get yours while you can!