Tokidoki has been counting down the days to this year's San Diego Comic Con International through their blog as well as their Instagram. There are so many new goodies scheduled for release this year!
One of the new items that we need to get is the a vinyl version of Palette, a colorful leopard that was first introduced as part of tokidoki for Lesportsac's collaboration last year. Palette is 5 inches tall and comes with an articulated head, arms, and tail.
We're also feeling a brand new vinyl toy called "Salary Man." This new toy is a yellow tiger in a business suit, complete with matching sneakers and smartphone. He stands at 5.5 inches tall with an articulated head. Based on Tokidoki's Instagram feed it looks like Salary Man is part of Tokidoki's collaboration with sneaker brand Onitsuka Tiger. There have also been hints of other characters that will be coming out along with Salary Man; does this mean that Tokidoki will be launching a new toy line featuring the tigers? We hope so!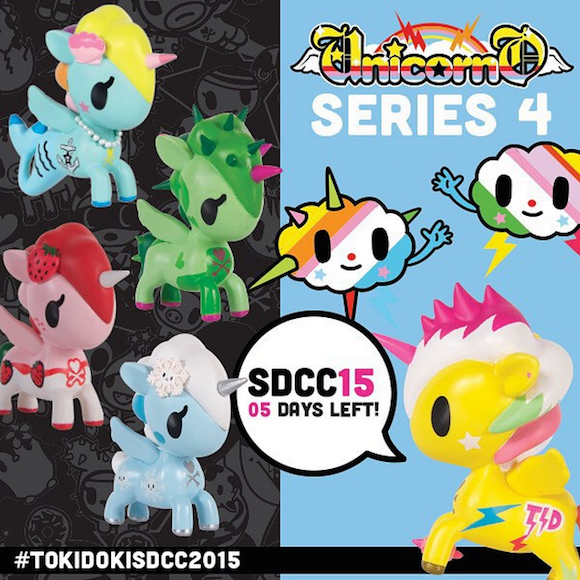 Not only will there be new toys for collecting Tokidoki will also be launching the fourth series of their Unicorno blind box toys. We think that this series is the cutest Tokidoki set of all! There's 12 new designs to collect with 2 being chase figures. The Unicornos are 2-inches tall and come blind box so that you won't know what design you have until you open them.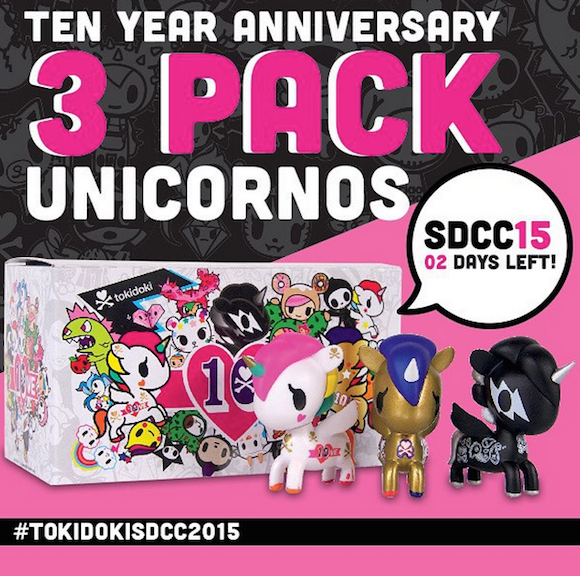 On top of the newest Unicorno series coming out, there will also be a 3-pack of Unicornos that have been released in celebration of Tokidoki's 10 Anniversary. These Unicornos are in a special box that you can leave the three in for display. There are some funky designed Unicornos! The three are 2-inches tall just like the Series 4 Unicornos.
This is only some of the items we're wanting from Tokidoki. To see the ENTIRE list of new releases (including their collaboration with Peanuts and more 10th Anniversary merchandise), head over to their official blog. If you're going to SDCC this year stop by the Tokidoki booth (booth # 5145) to see all products and even some sneak peeks of future releases.
Source: Tokidoki