SDCC 2015: Juan Muniz x 3D Retro
Juan Muniz is FINALLY releasing a vinyl toy based on his Felipe character. The vinyl toy called "Uh Oh" will be available at San Diego Comic Con International in collaboration with 3D Retro. Felipe comes with a bouquet of "grenade" balloons, hence the title of this release. It looks a little sad but it's so cute!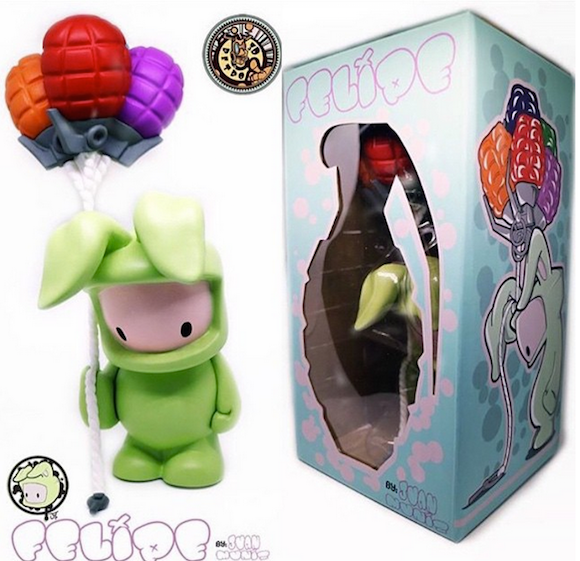 Head over to the 3D Retro booth (booth # 5045) at SDCC this weekend. Felipe will be available for $55 USD each.
Source: Juan Muniz on Instagram