The Bored Inc booth at this year's San Diego Comic Con International will be having some new releases and exclusives for fans this year! You can pick up some limited edition prints of pop culture characters, all done in the style of Bored Inc's Poo character. There will also be a limited edition plush called "Poo-Bacca," based on Star War's Chewbacca but also done in the style of poo.
You have to admit these releases are still cute. Check out how hairy Poo-Bacca is!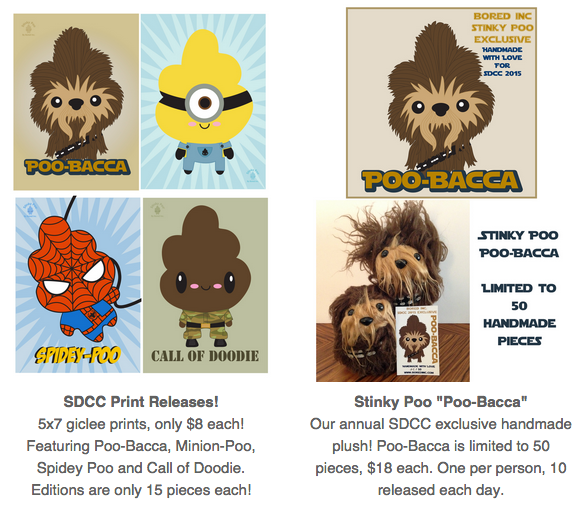 To see these products and more from Bored Inc head to their booth (booth # 609) during SDCC. These released are limited so if you want one be sure to head to their booth!
Source: Bored Inc