SDCC 2015: Amanda Louise Spayd x Chris Ryniak
This set of "Thimblestump Hollow" figures from Chris Ryniak and Amanda Louise Spayd are ADORABLE! The colorway is called "Leprechaun," a bright green/orange/teal set of little monsters with black button eyes. There are ten figures to choose from, all characters designed by Ryniak and Spayd. Best thing of all is that these aren't limited!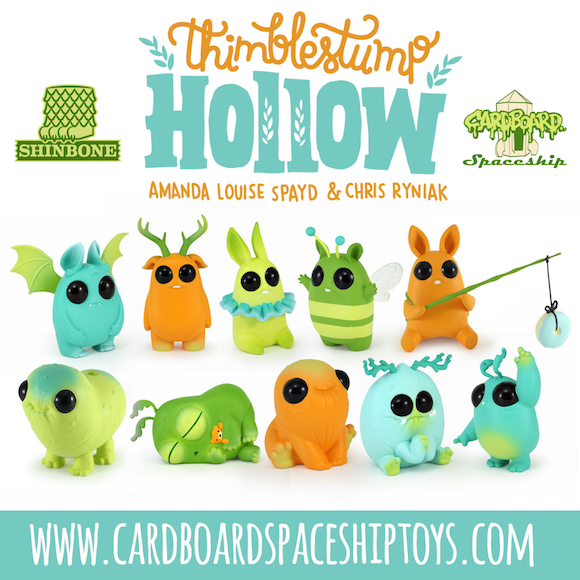 The Leprechaun "Thimblestump Hollow" figures will be making their introduction at San Diego Comic Con International and will be available at the Cardboard Spaceship booth (booth # 5638). If you miss out on these don't worry-you still have a chance to get some at a later date.
Source: Chris Ryniak on Facebook