SDCC 2014: Fat Rabbit Farm
Fat Rabbit Farm is coming to SDCC this year and they're bringing Babee version of Ninja Turtles with them! They're being made for the convention but they are available for pre-order now if you're unable to make it to the convention.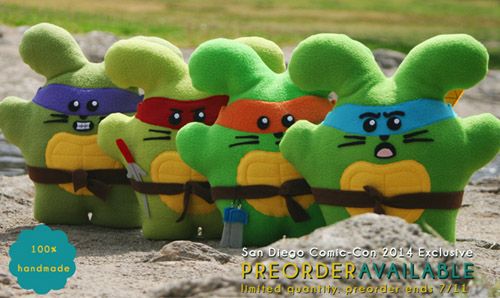 There will only be 8 of each plush available online for pre-order. The 100x handmade plush toys will only be available at the Fat Rabbit Farm booth (Booth # 1349).
Source: Fat Rabbit Farm