Scott Tolleson x Flat Bonnie "Pinkerton" Plush
In addition to their two exclusives at this year's WonderCon, Flat Bonnie will also have a special plush in collaboration with Scott Tolleson. This plush is based on Tolleson's Pinkerton character and will be super limited edition-only 10 of them will be made and only 5 of them will be at the convention for purchase.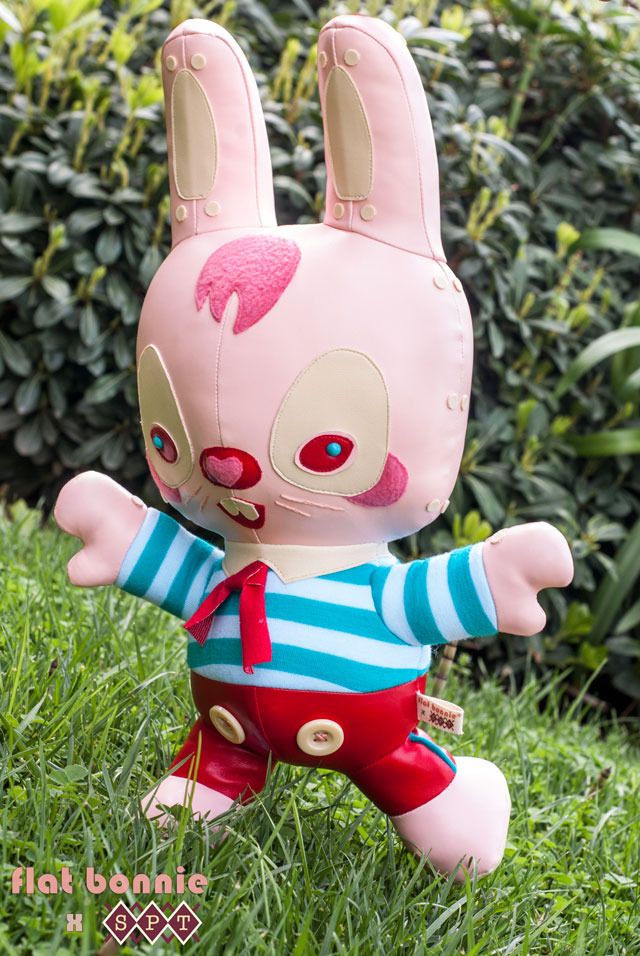 Pinkerton is 16 inches tall and will have a poseable skeleton inside so you can have Pinkerton stand in any position if you like. There's no set price for this yet, but expect to pay $200 USD (or less) for each one.
Since only half of the Pinkerton plushes will be available at WonderCon, we're curious to know when the others will be available…
Source: Flat Bonnie