Scott Tolleson x Dead Zebra "Frankie Frost" Android
The holidays are approaching fast, and this means that Brooklyn-based artist Andrew Bell aka Dead Zebra will have a new limited edition Android mini to welcome the holidays. This year the holiday Android design comes from the mind of artist Scott Tolleson. Together they created Frankie Frost, a cute little guy that's bringing snow and ice into the season.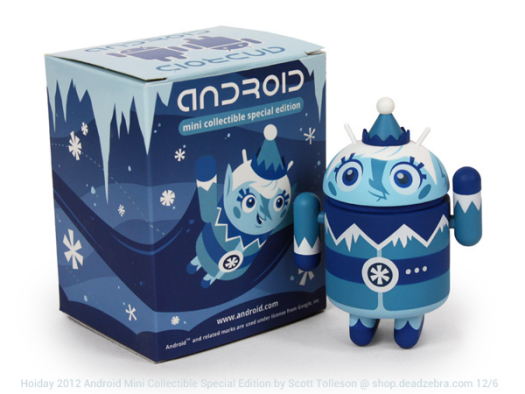 Frankie Frost will go on sale tomorrow (December 6, 2012) in the Dead Zebra shop at 11AM EST and again at 11PM EST. At $10 USD a pop, how you can resist this guy???
Source: Dyzplastic.com