Scott Tolleson & De Korner's "Kookie No Good"
The Chinese New Year starts the end of January, and Scott Tolleson has teamed up with California retailer De Korner to release a limited edition japanese vinyl toy. It's a fortune cookie man named "Kookie No Good." He's painted in the colors to celebrate the Year of the Hose, red and gold.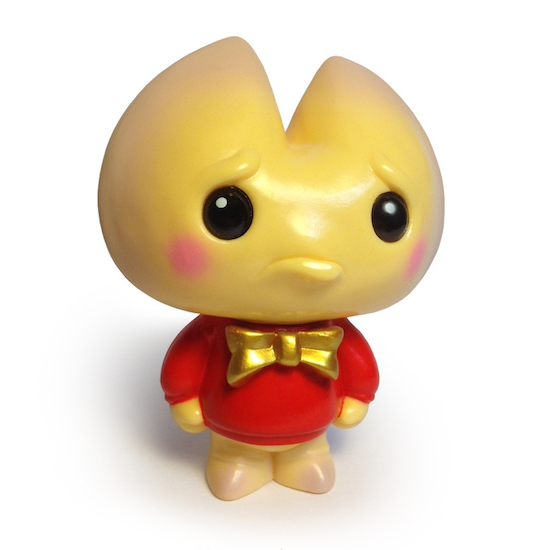 Kookie No Good is 3.5 inches tall and is limited to 20 pieces. You can get this toy only available at De Korner starting January 31, 2014, at 10AM PST (or 1PM EST).
Source: De Korner