Robotox x KusoVinyl "Luckitty Pon – Gold Edition"
This version of Rotobox and KusoVinyl's Luckitty Pon platform hopes to bring some fortune into your life! A gold lucky cat means wealth in Japan, but we think it can mean the same anywhere. And if it doesn't it's okay because we still want to add to our collection.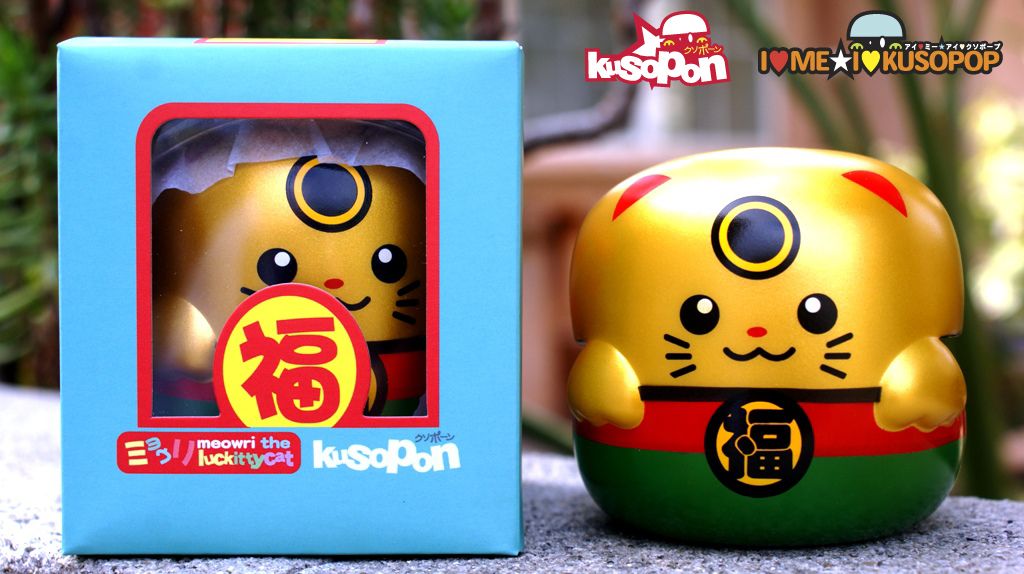 This Gold edition Luckitty Pon is 3 inches tall and is more limited than previous Luckitty Pon releases. There's only 200 of these available compared to the usual 300, but these lucky cats will cost you $10.95 USD each like previous Luckitty. Order yours either at KusoPop or KusoVinyl.
Source: KusoPop on Facebook