Brace yourself-Rato Kim is getting ready to dish a new batch of Breadcats! The super cute resin platform will soon be available in Japanese snack Takoyaki "flavor," and we can't wait! These toys still have all the cute features that make Breadcat adorable but now they come with toppings on their head.
We admit we first thought they were donuts but takoyaki is delicious so we're down for this variant!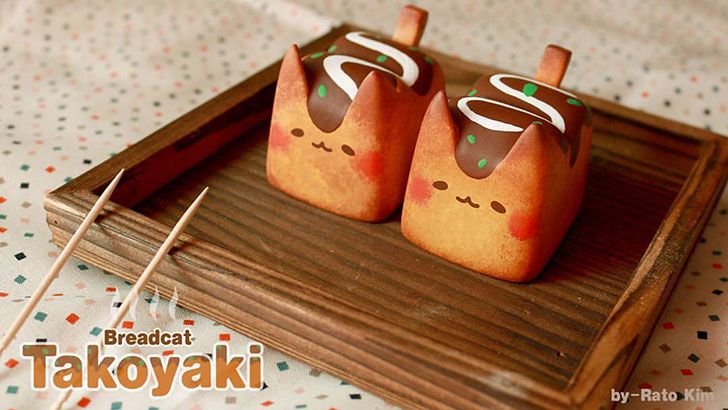 We're unsure when Takoyaki Cat will go on sale but we're ready to add one to our collection! Be sure to check out Rato Kim's store on Etsy to see when they're be available.