Wishlist Wednesdays: Rato Kim Sakura Cat
We've been missing out on some cute releases from Rato Kim lately (we're still bummed we missed out on Valentine Cat back in February). But the spring themed Sakura Cat is so cute we just have to add it to our list this week.
From what we know there are 5 pieces available and they're only being sold at Taiwan-based shop Play Toys Forever.
Just look at the hand-painted details-UGH they're so adorable!!!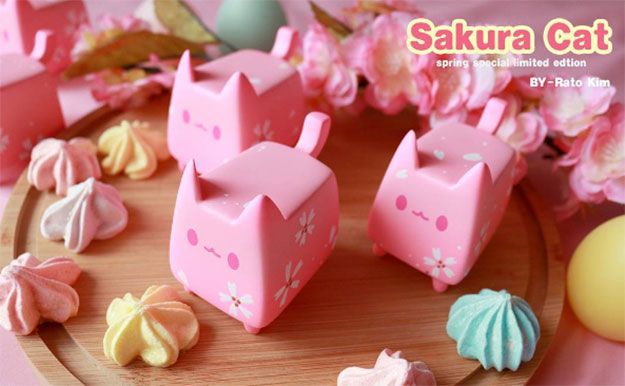 Kim hinted that Sakura Cat will be available again at another time, but no much information as to when. Maybe if we're lucky a few cats will pop up in Kim's Etsy shop before spring is over. We can only hope!