Rato Kim Rye & Green Tea Breadcats
Winter is around the corner and Rato Kim is getting ready for the season with two new variants of Breadcat! Rye Breadcat comes with a snowy-looking finish on top and comes in two facial expressions. While Green-tea Breadcat doesn't have that kind of fancy detail, it's mostly green with a sleepy facial expression.
The two colorways are perfect for this winter!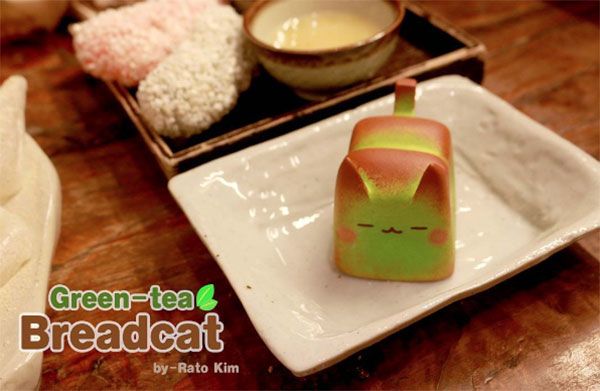 Set your clocks-Rye Breadcats and Green-tea Breadcat will be available in Kim's Etsy shop on November 14, 2016. We can't wait!