Rato Kim Dino Cat & Salamander
Just when you think you've seen all the cuteness that is Boxcat, Rato Kim puts a new twist on the platform with Dino Cat and Salamander! The two figures are still made of resin but now have additional details like a spiky back and long tail. The two remain cute with the Boxcat details, but it's nice to see what else can be made with this popular platform.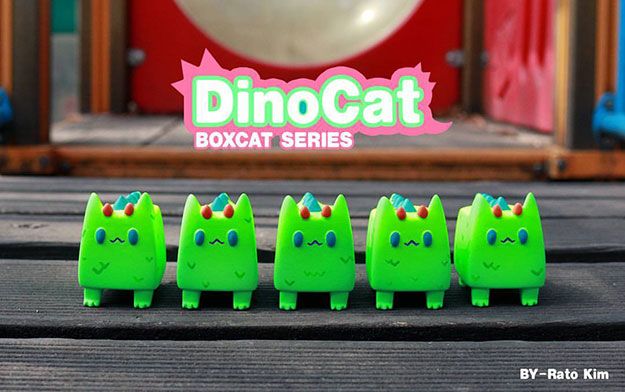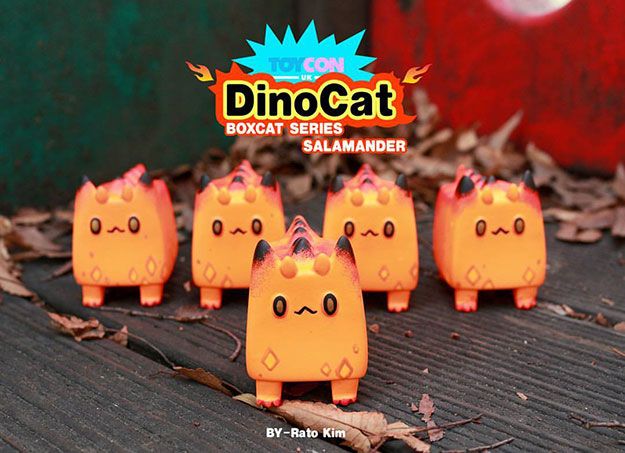 There was a pre-order for Dino Cat earlier this month which sold out quickly. But don't fear-Kim has confirmed Dino Cat will be available for sale again in the future. Salamander will be available during ToyCon UK later this month on April 29-30, 2017.