Rato Kim "Burntcat" Burnt Breadcat
Now this is a piece of burnt bread we can love! Rato Kim's Burnt Breadcat, or Burntcat, is hand-painted with all the details to resemble burnt bread. We have to admit this custom toy looks more chocolately than burnt, but they're still really cute!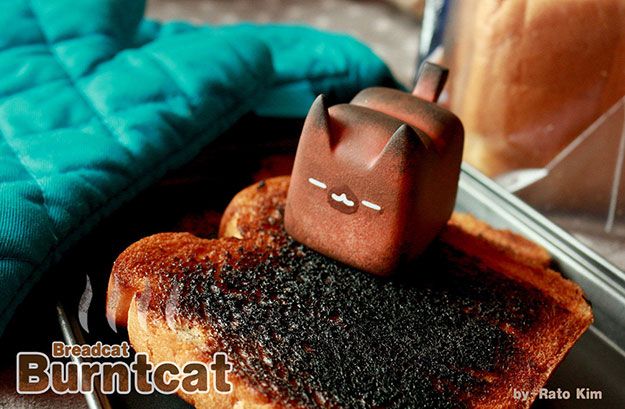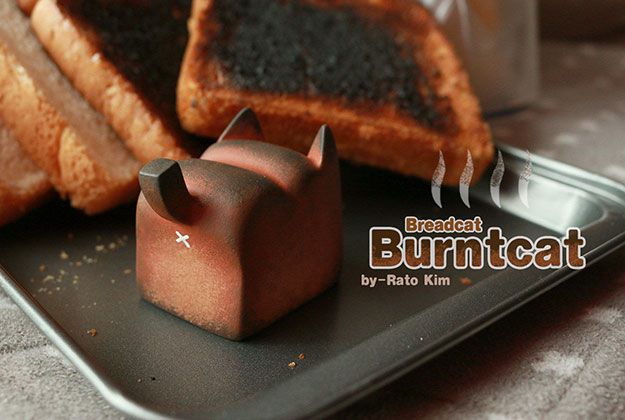 Burnt Breadcat is available now in Kim's Etsy shop for $64 USD each. At the time of this post there was still a few left for sale but we can't guarantee this will last long!