Post-It Ten at GR2 Giant Robot
If you always wanted to start an original art collection but didn't have the funds, you might have a chance to purchase some original art. Opening in December is GR2 Giant's Robot's "Post-It Ten" show. This is an art exhibit that features 330 artists' works on Post-It Notes paper.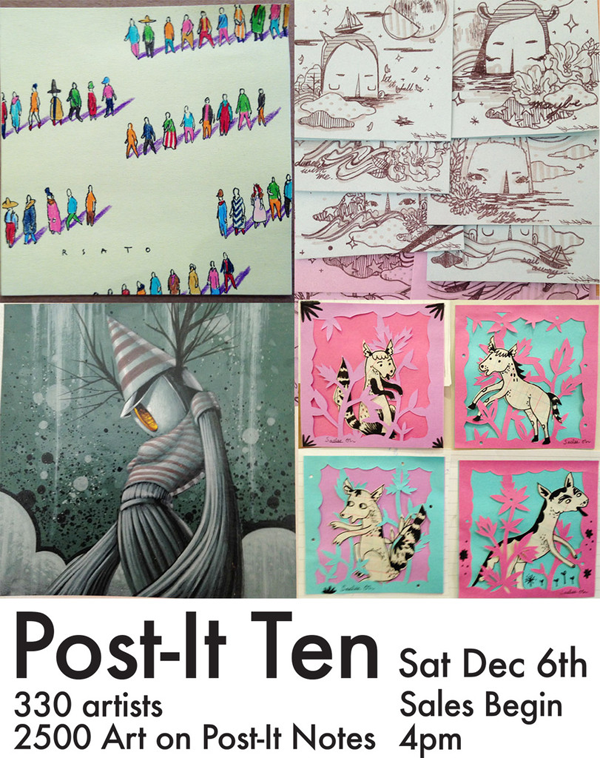 All the works will be $25 USD each and will be available on a first come first serve basis. We can only hope that there will be some works that will be posted in the Giant Robot shop for those that won't be able to attend.
Source: Giant Robot