Pon Pon Bunnies Merch at Society 6!
Remember awhile back when we excited to see a line of kawaii bunnies created by Luli Bunny and Majo Lucero? Pon Pon Bunnies is that collection of characters and it has been quiet for a while.
But it seems that you now can purchase merchandise featuring the Pon Pon Bunnies through Society 6. You can buy prints, throw pillows, and tote bags featuring the super cute bunnies!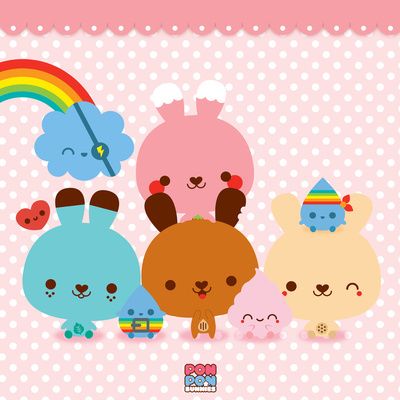 Check out the line over at the Luli Bunny section at Society 6 to see more Pon Pon Bunnies and other works by Luli Bunny. We're hoping to see more items for sale featuring the Pon Pon Bunnies. We're still wishing for some plushes or stationary!
Source: Society 6