Peter Kato's "Bedtime Bunnies Anniversary" at PIQ
New York's Grand Central Station is getting some cuteness this month! It's the one year anniversary of Peter Kato's Bedtime Bunnies resin toys, and to celebrate one year of these cuties PIQ Grand Central will be selling a special batch of Spring Time colored bunnies. The bright color Bedtime Bunnies are on display at the PIQ shop for your viewing pleasure.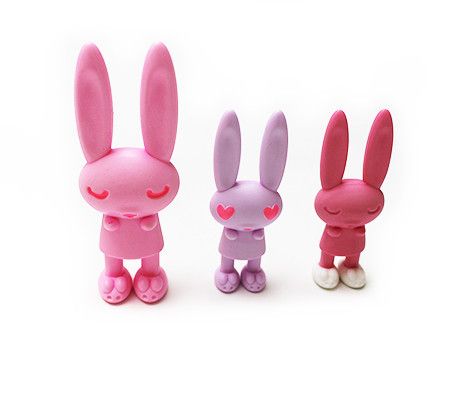 These Bedtime Bunnies are limited to 100 pieces and available now in the PIQ webstore for $45 USD each.
Source: Peter Kato Shop